My 8th marathon and I just squeaked a new Personal Best of 4 hours, 25 minutes, 33 seconds!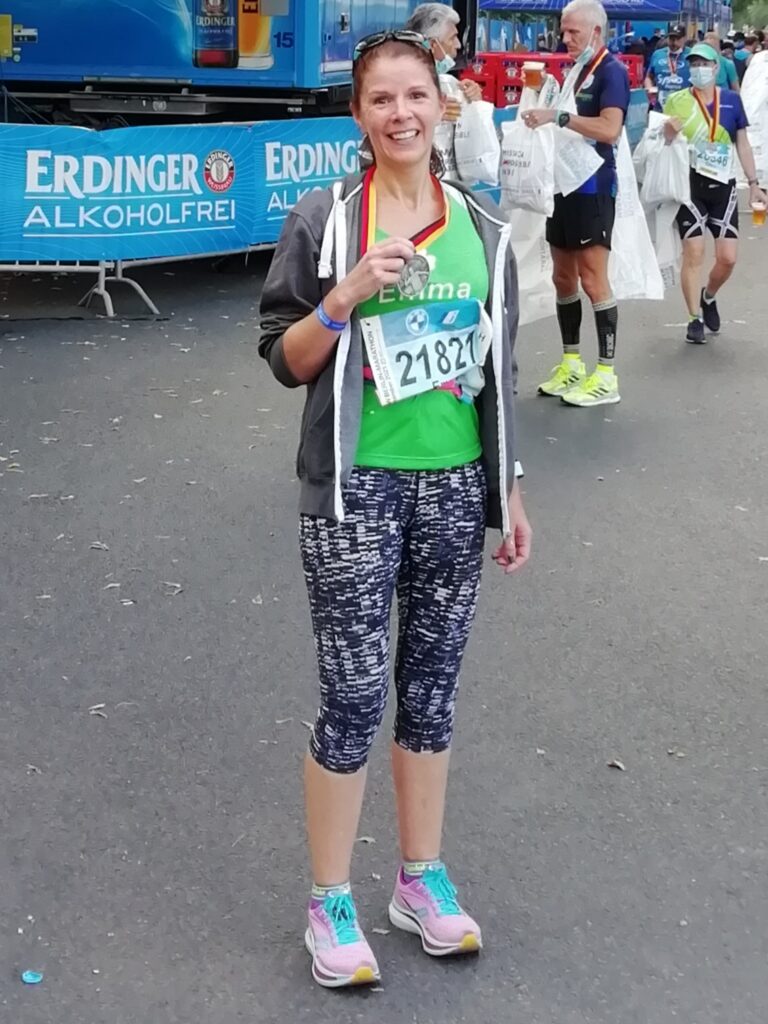 It was a long road to Berlin as I registered for the marathon at the end of 2019, but the pandemic put paid to the 2020 event so my entry was deferred to 2021.
Almost 25,000 runners from all around the world made it to the finish line, on a day that was just a bit too warm and sunny for those runners used to our Northern Ireland climate!
The course was pancake flat and everything was super-organised. As ever, it was the thousands of volunteers and spectators who really made the day. Running under the iconic Brandenburg Gate just before the finish line was also pretty special!
With only the London marathon left to do of the "big six", I'm hoping for a place at the October 2022 event.. but a bit of a rest first!