The Bank of England has now raised the UK interest rate five times since December 2021, gradually increasing from 0.1% to the current 1.25%. UK inflation (as measured by CPI – the Consumer Prices Index) increased again in May – to 9.1%, its highest level since 1982.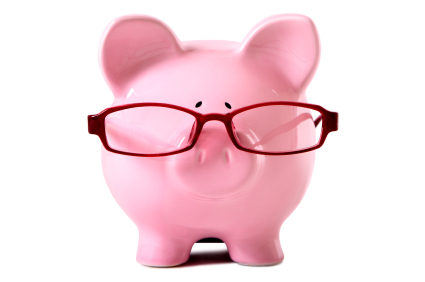 In the US, the Federal Reserve has also implemented its largest single increase in interest rates since 1994, raising the key federal funds rate by 0.75% to a target range of 1.5% to 1.75%. This followed previous increases in March and April.
Both the UK and the US could increase interest rates further in July, as both Central Banks try to bring inflation back down to their target of 2%.
---
Impact on savings
Although interest rates on savings products are still well below the rate of inflation, there is now an opportunity to shop around for better rates, consider moving money from a non-interest paying current account into a savings account, and consider whether tax-free savings such as premium bonds or a cash ISA would be more suitable.
Savers should also be aware of the Personal Savings Allowance (PSA), introduced in April 2016. Savings interest is now paid gross, with no tax deducted.
The PSA is currently £1,000 for a basic rate taxpayer (£500 for a higher rate taxpayer), which was not previously an issue for the vast majority of savers when interest rates were close to zero. Now, a basic rate taxpayer holding £50,000 in a savings account paying 2% annual interest would reach the £1,000 limit, and mean that any interest earned over this level would be taxable.
---
Impact on borrowing
For a fixed rate mortgage, the increase to interest rates will have no immediate impact. However, those on tracker or variable rate mortgages could start to see substantial increases to their monthly repayments, and the same could apply when any fixed rate deal comes to an end. As an example, a repayment mortgage of £100,000 over a 20-year term would see a monthly repayment increase of around £50 per month, for every 1% increase in the mortgage rate.
With further interest rate rises expected, mortgage holders should check when their current deal comes to an end and plan ahead. A remortgage to another mortgage lender can usually be arranged 6 months in advance, while a product transfer with your current lender can usually be locked in 3 months in advance.
Please note that Freedom Financial Planning Ltd do not provide mortgage advice, but can refer you to an independent mortgage adviser. As a mortgage is secured against property, it could be repossessed if you do not keep up the mortgage repayments.
This article is for information only and should not be construed as advice or a recommendation. You should always seek independent financial advice prior to taking any action.
We are always available to discuss any queries or concerns, so just call or drop us an e-mail.