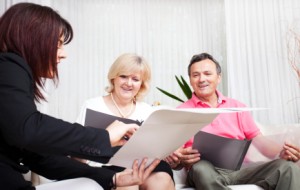 Many people think that they don't need financial advice, but everyone can benefit from it. We can help you make the most of your money and help secure your long term future.
And if you already have financial products in place then you need to know what you are paying for.
Why choose us?
First of all, your financial review is genuinely free and no obligation. We are happy to come and see you at our cost because we know we can help.
We are totally independent so the only people we work for are our clients.
We understand that your time is precious which is why we come to you and try to make everything as straightforward as possible.
We are not salespeople. We won't be trying any pushy sales techniques on you but we will give you the right advice.
We always explain both the benefits and the potential downsides of our recommendations, so you can make an informed decision.
We work with our clients on a long term basis so we will stay in regular contact to keep your financial plans on track.
We are fully authorised and regulated by the Financial Services Authority, and fully qualified. In fact, we are working towards chartered financial adviser status which only a few firms in Northern Ireland have currently attained.
And our clients think we're great! You can see what they think on this website under "Who we've helped".
Still not sure if we can help? Please just ask – get in touch and let us know what you need. If we can't help then we will do our best to put you in touch with someone who can.