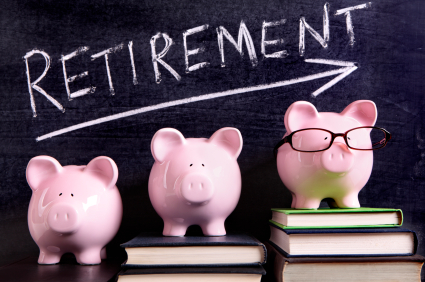 All employers, even those employing just one person, are now legally obliged to automatically enrol their eligible UK employees in a workplace pension.
Auto-enrolment was introduced in October 2012 for the largest employers (250+ employees), with smaller employers gradually coming on board up to April 2017.
The minimum level of contributions increased in April 2019 to 8% of earnings between £6,136 and £50,000 (the lower and upper earnings limits for National Insurance contributions). The minimum employer contribution is now 3%, with the employee contributing 4% and 1% basic rate tax relief added. These contributions had increased in two stages to give employers and employees time to adjust, but there are currently no plans for further increases.
Employees are considered eligible if they are aged between 22 and state pension age, and have earnings above £10,000 per year. If you do not fall into this category you can still ask to join your workplace scheme, although there is no requirement for your employer to contribute if your earnings are below £6,136 per year.
Although you can "opt out" of a workplace pension, you would be losing the employer contribution and missing out on a better pension fund as a result. Even if you think you are unlikely to stay in your job for any length of time, a few months' worth of contributions is better than nothing, and any pension pot you build up can usually be transferred into a new employer's pension scheme in future.
Some employers will be more generous and offer to increase their contributions up to a certain level if the employee increases theirs – for example the employer could pay 10% if the employee agrees to also pay 10%. It is always worthwhile checking what your employer will offer, and there are very few circumstances where upgrading to the highest level of employer contribution would not be in your interests.
We are always available to discuss any queries or concerns, so just call or drop us an e-mail.
The value of your pension or investment can go down as well as up and you may not get back as much as you originally invested.
The area of auto-enrolment is not regulated by the Financial Conduct Authority (FCA).