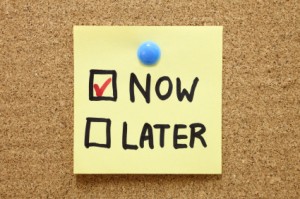 From 21 December women can no longer be charged less than men for life insurance. This means it could cost you up to an estimated 15% more for your life insurance if you don't put it in place soon.
Currently women pay a lot less than men for life insurance, critical illness insurance and car insurance. This is due to the fact that women have fewer claims than men, and are considered a lower risk by the insurance companies.
The European Commission has now ruled that insurance companies can no longer "discriminate" between men and women when setting premiums, and from 21 December this year there will be a big increase in premiums for women.
This only affects new contracts, so if you set up life insurance before the ruling takes effect then you can take advantage of the current rates. Premiums for life insurance are usually guaranteed for the life of the cover, so setting up a policy now could save you a lot of money over the long term.
The latest Legal and General "Value of a Mum" survey put the value of the work that a mum does at over £32,000 a year. This is often overlooked when families are working out their insurance needs.
Most people will set up life insurance when they take out their first mortgage but it is important to review your policy regularly to make sure that you still have the best cover in place. Changes to your mortgage, additional loans or credit card balances can all affect the cover you need. And when children come along it is obviously important to make sure that you are looking after them should anything happen.
Life insurance can cost as little as £5 a month but can make all the difference financially when it is needed.
For further advice, contact Emma Greer; tel 07885 407604 or e-mail [email protected].