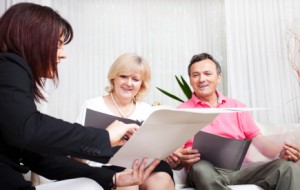 Pensions have been in the press a lot recently with two major changes being introduced – the flat-rate state pension and auto-enrolment for employees.
The state pension system has been heavily criticised for being over-complicated and unfair. Under the current system, the full basic state pension is £110.15 (for 2013/14) per week. This is earned by having sufficient National Insurance contributions – 30 years of qualifying activities; which can include employment or being in receipt of certain state benefits such as child benefit or carers allowance.
Dependent on the level of National Insurance contributions being paid, an entitlement to Additional State Pension (previously known as SERPS) can be built up. This can take the state pension to over £200 a week. Those who have retired on a very low income can be entitled to State Pension Credits, to take their income up to a minimum £145.40.
Under the new system, to be introduced for those reaching state retirement age after April 2016, the flat-rate state pension will be £144 per week (expected to have increased to around £155 per week by the time it is introduced) and is dependent on 35 years of qualifying activities. This is a much simpler system but will actually leave a lot of people worse off, highlighting the need to consider your own personal retirement planning and not just rely on the state pension.
Company pension auto-enrolment was introduced for the biggest employers in October 2012, and will gradually be rolled out to the smaller employers over the next few years. The majority of employers must have a pension scheme in place by April 2017.
Under the new rules, employers must offer a suitable pension scheme that they contribute a minimum amount to, while the employee normally also must contribute a minimum amount. Employees can choose to opt out of the pension scheme but are otherwise automatically enrolled.
The advantage for most employees is that their employer is contributing to their pension pot. However, the amounts involved could be quite small and again you need to consider your own personal retirement planning and not take for granted that you will have enough to retire on.
For a free review of your current pension arrangements, or for further advice, contact Emma Greer; tel 07885 407604 or e-mail [email protected].