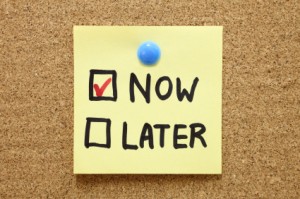 For a long time the cost of life insurance has been going down, and for years women have been getting lower rates than men because statistically they live longer.
The EU gender directive is about to change all that.
From 21st December 2012, women can no longer be charged less than men. This means that it could cost up to 15% more for your life insurance if you wait until after 21st December to set it up.
At the same time, a change in the way insurance companies are taxed is increasing costs across the board, so there won't be any decrease in premium for men on the new unisex rates either.
So if you need to put cover in place to protect your mortgage or your family, do it now or you will end up paying more for the same cover. And if you have existing cover that you haven't reviewed for a while, do it now or you could miss out on the chance to save money on your premiums.
Life insurance differs from other types of insurance like car insurance in that it is not an annual policy, but runs for a long period of time. A life insurance policy with guaranteed premiums could literally cover you for your whole life without the monthly premium changing. So a 15% increase could make a massive difference to the total amount that you pay.
Most people will spend hours shopping around for their car, travel and home insurance every year, but taking just half an hour to review your life insurance now could save you a lot more money than switching your car insurance.
An independent financial adviser can guide you through the many different insurance options. By assessing your individual needs we can advise you on the best insurance policies to suit your circumstances and budget.
For a free review of your current life or critical illness insurance, or for further advice, contact Emma Greer; tel 07885 407604 or e-mail [email protected].