Most people are on top of reviewing their annual insurance policies, such as car and home insurance. But it seems to be more difficult to review the protection we have in place to protect our income, our health and our loved ones.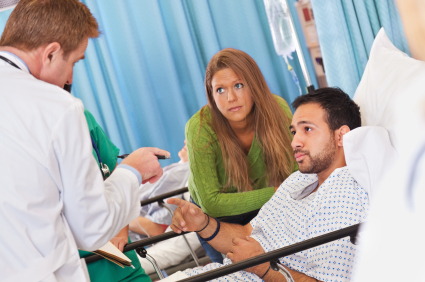 It is particularly important to review the protection you have in place when your life circumstances change (new house, more children, different income) as it's likely the cover you have will need to change too. Below are some scenarios you should consider:
---
A new home
If you have moved house, whether to a bigger property or to downsize, you may not need the same amount of cover you once needed. Most of us choose a life insurance policy based on the amount left on the mortgage, so that in the instance of your death, your family will live debt-free and without the worry of monthly mortgage payments. If your mortgage has increased or decreased however, the amount of cover needed is likely to have changed. This goes for income protection and critical illness policies too, where you want to be confident that the mortgage payments can be met if you become ill and unable to work.
---
A growing family
Children are expensive, so if you have started a family or grown your existing one, make sure this is reflected in the amount of protection you have. You will want to ensure that in the worst case scenarios the costs of raising a child (school fees, clothing, food etc) can still be met.
---
Your income has changed
If your salary has increased or decreased, you might need to change the amount of cover you took out with your critical illness or income protection policy. When taking out either of these policies, you will have considered your monthly or annual income so that you can be confident that in the event of an illness and the inability to work, you can ensure you will still have money coming in to pay the bills. If your income has grown (and your outgoings too), you may want to increase this cover. Similarly, if you have reduced your hours or taken a pay cut, it may not be necessary to have the same amount of cover in place.
---
You have not reviewed your cover for several years
Even if your circumstances have not changed, the insurance market is always improving. You may find you are able to get much better cover without paying a whole lot more in premiums.
If you are paying a higher premium due to past medical history but are now fit and well, this is a great reason to review your cover as any previous loading may no longer apply. This is particularly important if you have given up smoking or lost a lot of weight, which can both give big savings in your premiums.
---
Freedom Financial Planning Ltd no longer advise directly on mortgages or protection, but we work closely with another fully independent adviser to ensure our clients get the advice that they need.
If you would like to arrange a free, no-obligation review of your existing cover or know that you need to arrange some additional cover, please e-mail [email protected] or telephone mobile 07885 407604.
Please note that we will require your written permission to pass on any contact details.