Equities around the world have struggled in recent weeks as anxiety about the pace of growth and inflation has grown. Global gas shortages, supply chain disruptions and fears that an implosion of highly indebted Chinese property developer Evergrande could ripple across global markets have also weighed on share prices.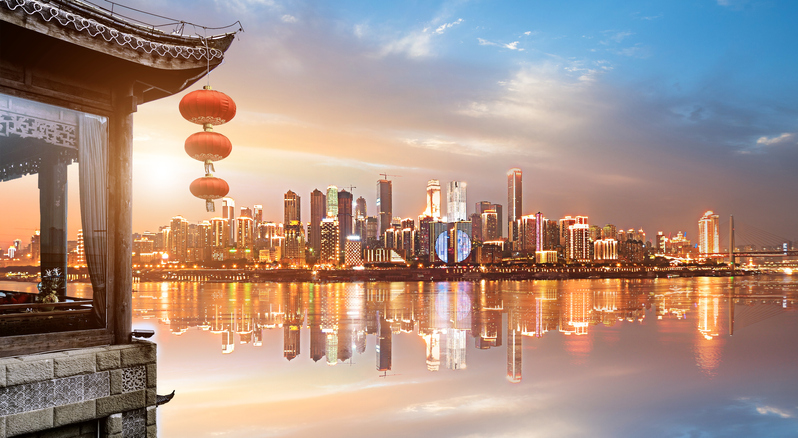 Evergrande expanded aggressively to become one of China's biggest companies by borrowing more than $300bn, but new rules brought in by the Chinese Government on the amount of debt that real estate developers could hold left it frantically offloading properties and struggling to meet its interest payments. This uncertainty has seen Evergrande's share price tumble by around 80% this year and its corporate bonds downgraded by global credit ratings agencies. The concern is that a default by such a major company could trigger another "credit crunch" in China, with the structural changes to the Chinese economy and the reduced growth potential having a global impact.
Investor sentiment was also knocked by the news that the pace of China's economic growth had slowed sharply during the second quarter: having expanded by 18.3% in the first three months of the year, the country's economy grew by a comparatively modest 7.9% in the second quarter.
In the US, the Federal Reserve has indicated that its goals for maximum employment and inflation have almost been met, with the tapering of its support now expected to commence as early as November and finish around mid-2022. The Fed is currently buying $120bn-worth of US government bonds and mortgage-backed securities with printed money every month as part of its emergency response to the pandemic. The US economy grew by 1.6% in the second quarter of 2021 to pass its pre-pandemic (Quarter 4 2019) level.
In the UK, the Bank of England's Monetary Policy Committee held interest rates at 0.1% as it announced that it expects inflation to peak at over 4% this winter. The Bank's Monetary Policy Committee then expects inflation to subside back towards its 2% target, but will consider an interest rate increase once sufficient progress has been made towards economic recovery.
However, this recovery is being undermined by shortages of both staff and materials. Job vacancies in the UK reached their highest-ever level over the three months to July. Meanwhile, the rate of unemployment fell from 4.9% to 4.7% and average annual wage growth reached 7.4%. The UK economy grew by 5.5% in the second quarter of 2021 after contracting by 1.6% in the first quarter, but is still below its pre-pandemic level.
Having contracted by 1.3% during the first three months of the year, the eurozone's economy posted growth of 2.0% during the second quarter. Supply chain issues have dented manufacturing output, particularly for export-reliant Germany, which posted relatively weak growth of 1.6% in the second quarter.
Japan continued to battle the ongoing spread of the Covid-19 Delta variant during August, while also hosting the Olympic Games. Having contracted by 1.3% during the first three months of 2021, Japan's economy expanded by a modest 0.5% during the second quarter, boosted by stronger household consumption.
Closer to home, NICEI (Northern Ireland Composite Economic Index) figures show that the NI economy grew by 3.1% in the second quarter of 2021, following a contraction of 1.6% in the first quarter. The economy is still 4.9% below its peak in Quarter 2 of 2017.
We are always available to discuss any queries or concerns, so just call or drop us an e-mail.
This article is for information only and should not be construed as advice or a recommendation. You should always seek independent financial advice prior to taking any action.
The value of your investment can go down as well as up and you may not get back as much as you originally invested.