The global economy continued to recover during the third quarter after many developed countries suffered their biggest falls in quarterly GDP on record in the second quarter. Economic activity data for the summer months rebounded as restrictions were eased and most economies were allowed to reopen.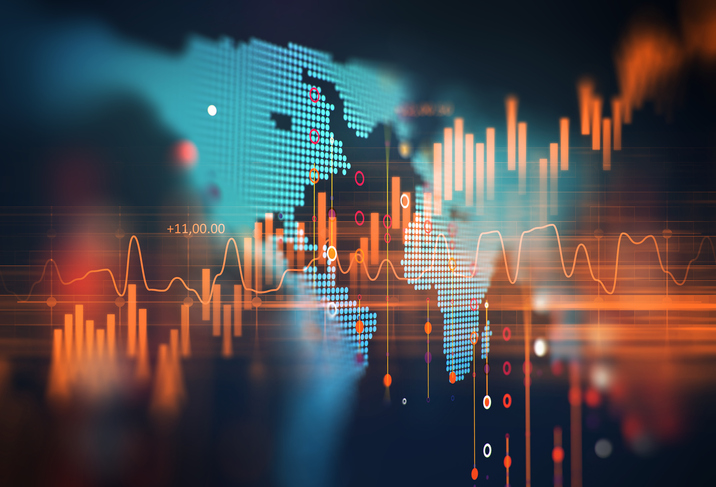 However, despite positive news surrounding potential vaccines and better treatment outcomes, a resurgence of virus cases in the US and Europe has scuppered any hope of a rapid return to normality.
The majority of stockmarkets continued to rise in the third quarter but fell back during September. Investors' worries were compounded by doubts over Brexit negotiations, continuing friction between the US and China over trade, and uncertainties surrounding the impending US Presidential election.
The US economy has recovered most of the losses caused by lockdown, however, growth is expected to slow in the fourth quarter of the year. The Federal Reserve intends to keep its key federal funds rate near zero until the recovery is "far along". The US budget deficit had surged above US$3trillion by the end of August, driven up by government spending to mitigate the Covid-19 crisis. The rate of unemployment fell to 8.4% in August, returning to single figures for the first time since March.
The UK economy contracted slightly less severely than initially estimated during the second quarter, according to the Office for National Statistics (ONS), which revised its figures from -20.4% to -19.8%. Nevertheless, this still represented the most severe quarterly economic contraction for the UK since records began in 1955. During July, the economy expanded by 6.6%, notching up its third straight month of growth, although the pace of expansion slowed from June's rate of 8.7%. The ONS reported that the UK has recovered only "just over half of the lost output caused by the coronavirus".
Key economic growth figures suggest that China's recovery is gathering pace, although the accuracy of its economic data is often questioned. Growth of 4.9% was recorded between July and September, compared to the same quarter last year. Trade figures for September also showed exports growing by 9.9% and imports growing by 13.2%, compared to September last year.
As anticipated, Yoshihide Suga took office as Japan's Prime Minister in September following the resignation of Shinzo Abe on ill health grounds. Mr Suga is widely expected to carry on with Mr Abe's "Abenomics" policies. The country's economy contracted by 28.1% year on year during the second quarter, compared with an earlier estimate of -27.8%.
For Northern Ireland, an Ulster Bank survey suggested that business activity picked up in the third quarter of the year, but Northern Ireland firms continue to lay off staff "at a significant rate". The survey reported record falls during lockdown but said that manufacturing, construction and retail all grew in the third quarter, with services also growing but with "lacklustre performance".
We are always available to discuss any queries or concerns, so just call or drop us an e-mail.
This article is for information only and should not be construed as advice or a recommendation. You should always seek independent financial advice prior to taking any action.
The value of your investment can go down as well as up and you may not get back as much as you originally invested.