As the vaccine rollout intensifies globally, 2021 has seen the positive investment returns from 2020 continue. The average fund in the balanced risk (IMA 20%-60% shares) sector has returned 4.1%* year to date, while the average return for the higher risk Global Equities sector is 8.8%*.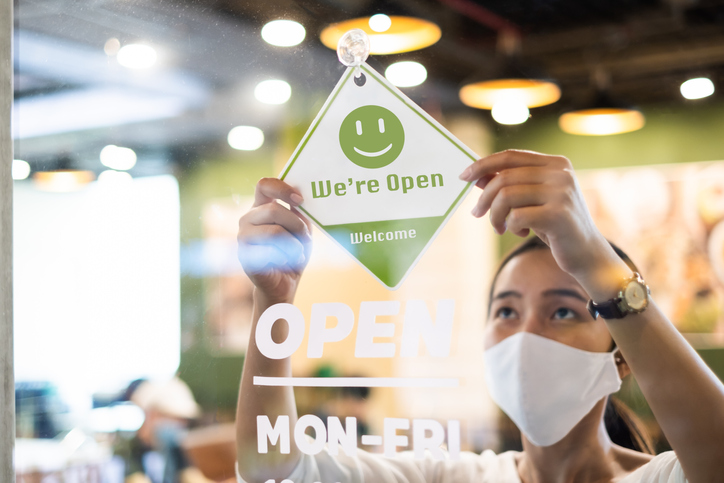 Although global equity markets generally ended the month of May in positive territory, investor sentiment was affected by growing concerns that mounting inflationary pressures could lead to higher interest rates.
In the US, the rate of consumer price inflation increased from 2.6% to 4.2% year on year during April, rising at its most rapid rate since September 2008. Prices were stoked by a 10% increase in the cost of used cars and trucks, and further flattered by last year's sharp Covid-induced decline. Investors' concerns were compounded by a warning from US Treasury Secretary Janet Yellen that interest rates might have to rise "somewhat" in order to prevent the economy from overheating. The Dow Jones Industrial Average Index rose by 1.9% over May as a whole.
The UK's annualised rate of consumer price inflation also rose during April from 0.7% to 1.5%, stoked by a sharp increase in the cost of household utilities and clothing. The Bank of England expects inflation to reach 2.5% at the end of this year, after which it is forecast to subside to 2% in 2022 and 2023. Meanwhile, the Bank predicts that the UK economy will expand at its most rapid rate since the Second World War this year, boosted by strong consumer demand and a successful vaccine programme. The FTSE100 Index rose by 0.8% during May.
As the rollout of Europe's Covid-19 vaccination programme continued to gain momentum, the European Commission increased its forecast for economic growth in the eurozone to 4.2% this year and 4.4% next year. During May, Germany's Dax Index rose by 1.9% while France's CAC40 Index climbed by 2.8%.
China's exports soared during April at an annualised rate of 32.3%, underpinned by strong overseas demand for electronics and medical equipment, while imports surged by 43.1% year on year. Producer prices rose by 6.8% year on year, following a 4.4% increase in March, stoked by higher costs for mining and raw materials. Nonetheless, there are still signs of unevenness in China's recovery: the rate of growth in China's industrial production eased in April to 9.8% year on year, compared with March's rise of 14.1%. Elsewhere, although growth in retail sales was strong at 17.7% in April, it was slower than March's surge of 34.2%.
Credit ratings agency Moody's downgraded its forecast for India's economic growth this year from 13.7% to 9.3%, citing the impact of the second wave of Covid-19 infections, which is expected to hold back recovery and increase the risk of longer-term economic scarring. Surging infection rates in India are likely to continue to affect economic activity; several Indian ports have had to reduce operations because of lockdowns and staff shortages, disrupting supply chains and export activity. Nevertheless, the CNX Nifty Index rose by 6.5% over May.
Japan's economy contracted by 5.1% during the first quarter of 2021, fuelling worries that the country could be at risk of a double-dip recession. Sentiment was also affected by concerns over the outlook for the impending Tokyo Olympic Games, which were postponed from last year. The Nikkei 225 Index edged 0.2% higher over the month.
Closer to home, University of Ulster economists have forecast that the Northern Ireland economy should return to its pre-Covid level of output by the first half of 2023. They estimate the economy shrank by more than 10% last year, but will grow by nearly 6% this year and 4% in 2022, although it may be 2024 before all jobs lost during Covid are replaced.
* Source: FE fundinfo on 25.06.2021
We are always available to discuss any queries or concerns, so just call or drop us an e-mail.
This article is for information only and should not be construed as advice or a recommendation. You should always seek independent financial advice prior to taking any action.
The value of your investment can go down as well as up and you may not get back as much as you originally invested.