Getting tax relief on pensions means some of your money that would have gone to the government as tax goes into your pension instead. This makes a pension a very attractive way to save long-term for retirement.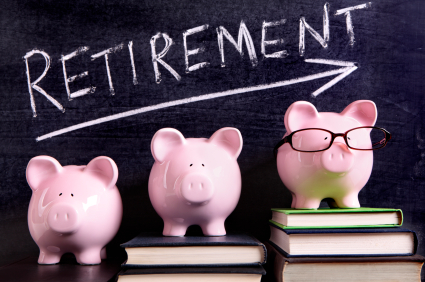 You can put as much as you want into your pension, but there are annual and lifetime limits on how much tax relief you get on your pension contributions. If you are a UK taxpayer, in the tax year 2021/22 the standard rule is that you will get tax relief on pension contributions of up to 100% of your earnings or a £40,000 annual allowance, whichever is lower. Please note that earnings would not include sources such as pension, rental or dividend income.
If you have no earnings or earn less than £3,600 a year, you can still pay into a pension scheme and qualify to have tax relief added to your contributions, up to a net amount of £2,880. Tax relief is added to your contribution so if you pay £2,880, a total of £3,600 will be paid into your pension scheme, even if you earn less than this or have no earnings at all. £3,600 may not seem like a lot of money, but if you did this for 10 years you would have added an extra £36,000 to your pension pot, for a cost of £28,800.
If you haven't used your full annual allowance in the three previous tax years but you were a member of a pension scheme during this time, you can carry forward any unused allowance, potentially making a contribution much higher than £40,000.
Restrictions can apply to the £40,000 annual allowance, for example if you have higher earnings or you have already accessed a pension flexibly, so you should always seek advice before making a substantial contribution.
Higher or additional rate tax relief
Pension contributions paid directly by an individual will automatically have basic rate tax relief added, so a contribution of £160 will be grossed up to £200. If you are a higher rate taxpayer, you can claim back the additional 20% (£40 in this case) but you need to do this yourself, either through your tax return or by speaking to HMRC directly.
This may seem like a lot of hassle, but if you are paying £160 net per month into a pension the higher rate tax relief over the course of the year would add up to £480.
Likewise, an additional rate taxpayer can claim back the additional 25%. This makes pension contributions particularly attractive for higher rate or additional rate taxpayers.
There is a further incentive if your earnings fall between £100,000 and £125,140 (when the personal allowance is gradually lost), or if you have children and your earnings fall between £50,000 and £60,000 (when the child benefit tax can apply). Pension contributions could benefit from effective tax relief of 60% or even more, depending on how many children you have.
Contributions to a workplace pension
Generally, contributions to your work pension will be paid through either a salary sacrifice arrangement (where your employer pays your contribution on your behalf and reduces your salary accordingly) or a net pay arrangement (where your contribution is deducted from your pay before tax, so you don't have to worry about claiming back any tax relief). There is also a third option, relief at source, where your employer arranges your pension contribution, but it is deducted from your net pay, with basic rate tax relief then added by the pension provider.
There are pros and cons to each of these arrangements, but it is worth checking with your employer how your own workplace scheme works, as you may be entitled to claim tax relief that you were not aware of.
We are always available to discuss any queries or concerns, so just call or drop us an e-mail.
This article is for information only and should not be construed as advice or a recommendation. You should always seek independent financial advice prior to taking any action.