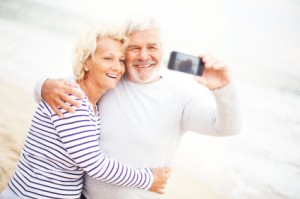 We have all seen the advertisements with Michael Parkinson offering guaranteed life cover for people aged over 50, and a free TV as a welcome gift!
The big advantage of Guaranteed over 50s Life Insurance is guaranteed acceptance – there are no medical questions to answer so you can get cover straight away even if you are in poor health. You pay a monthly premium of as little as £4 and a cash lump sum is paid in the event of your death, after the first two years. This can be used to pay for funeral expenses or to leave money to your family.
These plans often come with added incentives or extras, like accidental death benefit. Don't be swayed by the free gifts and as with all insurance cover, shop around to make sure you are getting the best deal – or get a financial adviser to do this for you. As an example, a non-smoker aged 50 paying a premium of £20 a month would get a lump sum of £6,535 with Axa Sunlife, but Engage Mutual would give a lump sum of £9,240 for the same premium.
Guaranteed over 50s plans can be worthwhile if you have medical problems, but if your health is reasonably good there is another option – Whole of Life insurance. This is a similar policy but you complete an application form covering your medical and lifestyle information. This allows the insurance company to offer better rates as they can make an informed decision on your premium.
A non-smoker aged 50, paying a premium of £20 a month would get a lump sum of £18,811 with PruProtect if they were accepted on standard terms – more than double the cover from a guaranteed over 50s plan. And you can be covered straight away, rather than having to wait for two years.
You can be accepted for Whole of Life insurance with a wide range of medical conditions, so unless you have suffered from a really serious illness it is worth checking this option – it could be a much better deal for you and your family.
For further information or to arrange a free review of your existing policies, please contact Emma Greer; tel 07885 407604 or e-mail [email protected].