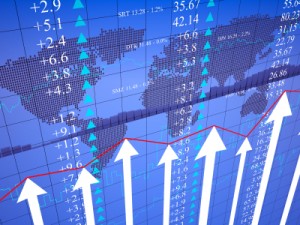 As June progressed, ongoing negotiations between Greece and its international creditors collapsed, triggering high levels of volatility in European markets. Towards the end of the month, Greece announced a week-long bank holiday, suspended trading on its stock exchange and imposed strict controls on cash withdrawals.
Sure enough, the IMF did not receive its scheduled payment on 30 June, technically putting Greece into arrears. The country's prime minister, Alexis Tsipras went on to call a referendum on the terms of the proposed international bail-out agreement. Ahead of the vote, European Parliament president Martin Schulz warned the referendum was a "fundamental vote" on Greece's place in the eurozone. Nevertheless, on 5 July, the majority of Greek voters rejected the unpopular austerity conditions attached to the bail-out deal, tipping the eurozone into a renewed state of uncertainty and disarray.
During June, Germany's Dax index dropped 4.1%, while France's CAC 40 index fell 4.3%. Perhaps surprisingly, the Athens Composite Index declined only 3.4% up to its suspension from 29 June – although daily volatility on Greece's benchmark index was extremely high. Over the first six months of the year, the Dax and the CAC 40 rose 11.6% and 12.1% respectively. By way of comparison, the Athens Composite Index fell 3.5%.
Even so, the eurozone's economic recovery is showing signs of broadening, and the Organisation for Economic Co-operation & Development increased its forecast for economic growth in the eurozone from 1.1% to 1.4% this year, and from 1.7% to 2.1% next year, boosted by the European Central Bank (ECB) programme of asset purchases and the positive impact of a weaker euro.
The region's labour market is also strengthening – the rate of unemployment in the euro area eased from 11.2% in March to 11.1% in April. The services sector experienced its strongest growth for four years during the three months to June, according to Markit, and business activity gathered momentum in Germany and France. The eurozone's annualised rate of inflation rebounded from zero in April to 0.3% during May, easing slightly to 0.2% in June. The ECB has increased its forecast for inflation in 2015 to 0.3%, although inflation is expected to remain very subdued in the short term.
We are always available to discuss any queries or concerns, so just call or drop us an e-mail.
The value of your investment can go down as well as up and you may not get back as much as you originally invested.