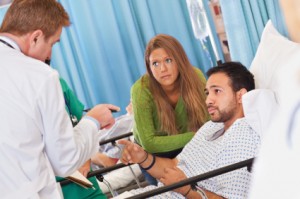 We all know someone who has suffered from a critical illness such as cancer, heart attack or stroke, and the impact this had on them and their family.
Critical illness insurance can provide financial support at a crucial time, by paying out a tax-free lump sum to cover a mortgage, time off work or medical treatment. It should not be confused with terminal illness cover, which is included in most life insurance policies.
If you already have critical illness cover then now is the time to review it. Competition between insurance companies has forced premiums down while the number of conditions covered has been increasing. This means that a critical illness policy taken out today could be a lot cheaper than a policy that is several years old, while covering a wider range of illnesses.
And with the EU Gender Directive impacting on insurance premiums from December 2012, the next few months could be the best time to improve your cover while the premiums are still lower.
As an example, £50,000 of life or critical illness cover, over a 25 year term, for a 35 year old male non-smoker is now available for around £17.50 per month.
Cost is not the only important factor as the cover can vary a lot from one policy to another. The example quoted above is for a policy rated 5 stars by Defaqto (an independent financial research company), but some policies (including those offered by several banks) are rated just 2 stars, as the conditions covered are not as comprehensive.
Most policies also include some children's critical illness cover at no extra cost. This can pay out a lump sum if a child is diagnosed with a critical illness, to cover costs or time off work. Insurance company statistics show that children's critical illness claims are quite common, and again the level of cover varies between different policies.
A critical illness policy cannot cover every eventuality, but for many people it will be the difference between surviving illness financially as well as physically.
For a free review of your current critical illness insurance, or for further advice, contact Emma Greer; tel 07885 407604 or e-mail [email protected].