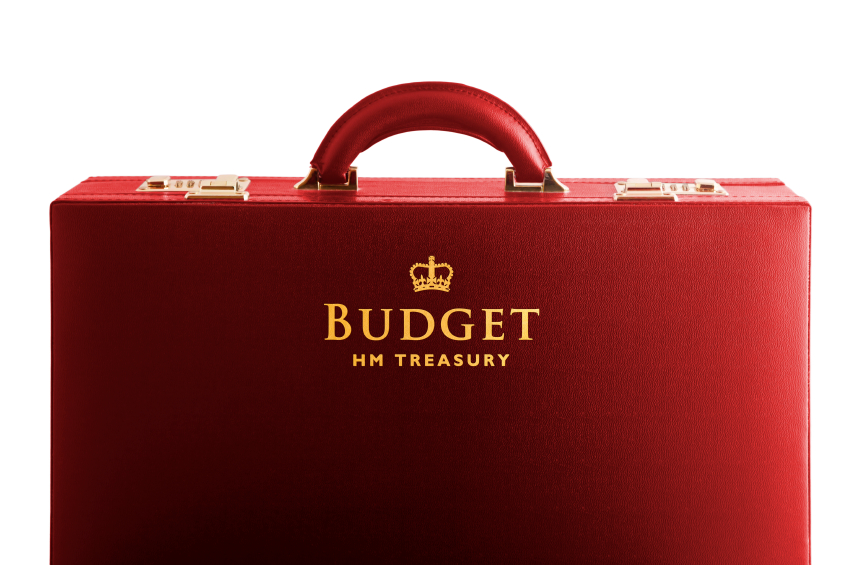 The new tax year started on 6 April 2018 and several changes have been made:
Personal Allowance
The tax-free Personal Allowance is the amount of income you can earn before you start paying Income Tax. All individuals are entitled to the same Personal Allowance, regardless of their age.
The Personal Allowance has increased to £11,850 for the 2018/19 tax year, from £11,500 for the 2017/18 tax year. This means you can earn £350 more before you start paying Income Tax, a saving of £70. However, for higher earners, the Personal Allowance is reduced by £1 for every £2 of an individual's adjusted net income above £100,000.
The Marriage Allowance allows a non-taxpayer to transfer £1,190 (in the 2018/19 tax year) of their unused Personal Allowance to their spouse or registered civil partner, as long as the recipient is a basic rate taxpayer. We have covered the Marriage Allowance and how to apply for it in a separate article.
---
Tax thresholds
Basic rate tax (20%) is payable on an individual's income between the Personal Allowance (£11,850) and the higher rate tax threshold, which has increased from £45,000 to £46,350 for the 2018/19 tax year (a slightly lower threshold applies for Scotland).
Higher rate tax (40%) s payable on income above £46,350, with additional rate tax (45%) payable on income above £150,000. The gradual loss of the Personal Allowance means that income between £100,000 and £123,700 is taxed at an effective rate of 60%.
---
Dividend Allowance
The Dividend Allowance has reduced from £5,000 to £2,000 for the 2018/19 tax year. Any dividend income that investors earn above the £2,000 allowance will be liable for tax at 7.5% for basic rate taxpayers, while higher rate taxpayers will be taxed at 32.5% and additional rate taxpayers at 38.1%.
This may impact on shareholders of private limited companies paying themselves in the form of dividends. Investors with portfolios that produce an income in the form of dividends of more than £2,000 a year, which are held outside ISAs or pensions, will also be affected by the reduction in the allowance.
---
Personal Savings Allowance
The Personal Savings Allowance remains at £1,000 for basic rate taxpayers, £500 for higher rate taxpayers and £0 for additional rate taxpayers. This is the amount of savings interest you can earn tax-free.
As most people are unlikely to exceed the Personal Savings Allowance, most savings interest (for example on bank and building society accounts) is now paid gross.
---
National Insurance Contributions (NICs)
NICs will be charged at 12% of income on earnings above £8,424 (up from £8,164 in 2017/18) until you are earning more than £46,350, after which the rate drops to 2% on the excess.
---
Inheritance Tax
Although the standard nil-rate band is frozen at £325,000, the residence nil-rate band (RNRB) has risen from £100,000 to £125,000. The RNRB enables eligible people to pass on a property to direct descendants and potentially save on death duties.
---
Capital Gains Tax
Capital Gains Tax is charged on profits that are made when certain assets are either transferred or sold. There's no tax to pay if all gains made in a tax year fall within the annual Capital Gains Tax exemption. For the 2018/19 tax year, this will be £11,700 (up from £11,300 for the 2017/18 tax year).
---
Auto enrolment contributions
Auto enrolment contribution rates have increased for both employees and employers. From 6 April 2018, the total minimum contribution is 5%, with employers contributing a minimum of 2% and employees contributing the difference. This increased from a total minimum contribution of 2% in the 2017/18 tax year, so if you are enrolled in a workplace pension it is likely your contributions have increased.
---
Information is based on our understanding of current tax legislation and regulations, which are subject to change. We are not authorised to provide tax advice, but will take your tax position into consideration when providing financial advice, and aim to maximise tax efficiency where appropriate.
The area of taxation is not regulated by the Financial Conduct Authority (FCA).